Welcome to the Air Hydraulics & Mechanical Equipment, Inc. web site. We supply quality CompAir and Vooner air compressors and vacuum pumps to commercial and industrial markets. For your convenience, we offer 24 hour service, and provide one of the best warranties around.
---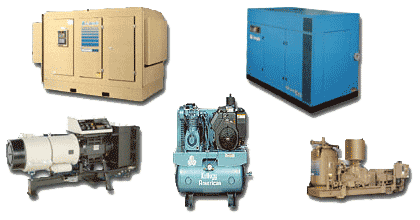 "Quality Service Promise"
AH&M is committed to our vision of excellence in every phase of our service efforts for our customers. We will approach every job, regardless of scope, with the goal of "ZERO RETURNS". We believe our customers are our partners. We will not be out performed.
We recognize that, in order to grow, both as individuals, and as a company, we must each devote ourselves to a program of continuing education. Our success, as a company of individuals, depends on each of us making every effort to keep abreast of state-of-the-art changes in technology that effect us all. Every effort will be made by AH&M to employ such changes.